Used Cars for Teen Drivers – Tips for Parents
Posted Monday, Oct 16, 2017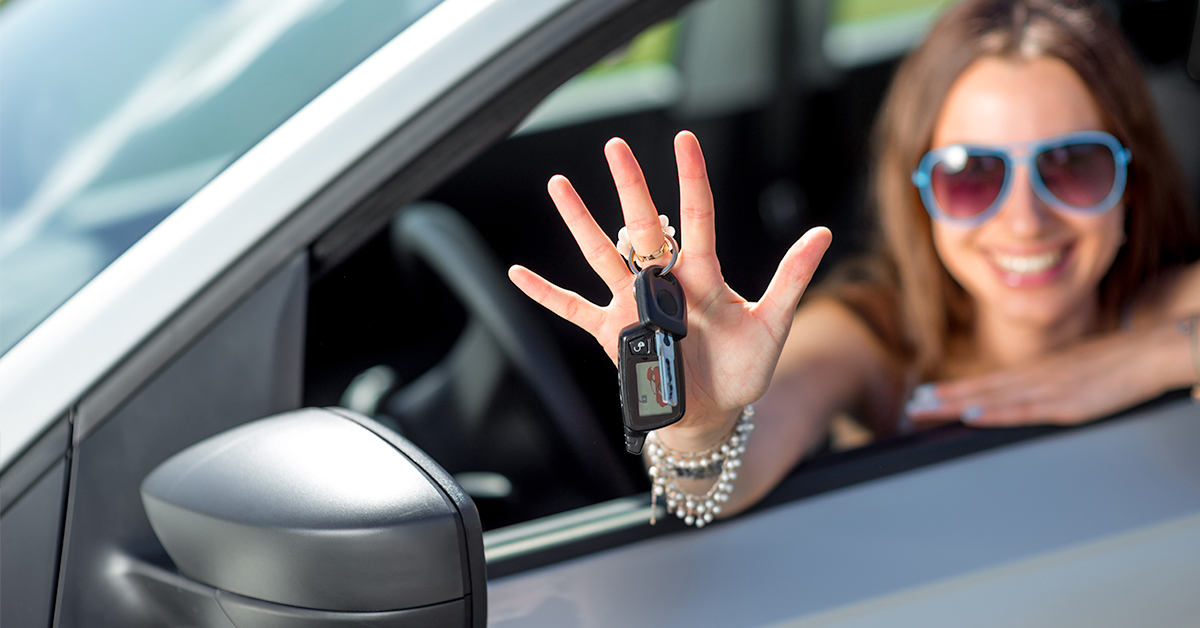 When it comes to buying a car for your teenage son or daughter, at Pasadena Pre-Owned we know shopping used cars for teen drivers is the way to go! Recently, we have noticed an increase in parents at the dealership buying used for their teenage drivers. In fact, according to a national phone survey conducted for IIHS of parents of teen drivers, 83 percent of those who bought a vehicle for their teenagers said they bought it used. Buying your teen a car will definitely put you in the "cool parent" zone – but consider these tips to make sure you find a smart and safe used car for your teen driver!
Who's the boss?

First, decide if you want your teenager to have a say in the car buying process. Some parents will take into consideration the type of car their teen wants, while others do all the research and make the final decision. Most teenagers don't look at cars and think safety features, gas mileage, and car payments – they think fast horsepower and a cool exterior. Make sure that when you embark on this car buying process that you and your teen have a mutual understanding of the type of car you're shopping for.

Hold Your Teen Driver Accountable.

Before you even look at vehicles online or go to the dealership to test drive, have a conversation with your teen about the responsibilities of having their own car. Ask your teen to set some goals, such as a year with no accidents or getting pulled over. Emphasize the importance of safe driving, and really allow them to feel responsible.

Make Safety a Priority.

Look for vehicles with at least six airbags. A safe car for your teen driver should include the two required airbags in front, plus side-impact and side-curtain bags, which help protect occupants' heads and chests. Also, do your research when it comes to safety ratings. Consider vehicles that score a four or above in government crash tests.

Think Midsize.

Your daughter may want a cute little convertible, and your son might have his eye on a fast sports car – but it's your job to help pick a safe and reliable used car for your teen. The Insurance Institute for Highway Safety has time and time again noted that larger, heavier cars are safer. In fact, they recently stated, "they protect better in a crash, and HLDI analyses of insurance data show that teen drivers are less likely to crash them in the first place."

Harness Their Power.

When shopping used cars for your teen driver, avoid vehicles with a lot of horsepower. If you give them a car with a lot of power, they're going to be tempted to test its limits.

Shop Online.

Do your research! Buying a car has never been easier thanks to the Internet! You can now cross compare used vehicles on our website as well as calculate an estimated budget! This allows you to pick a few models online you want to come test drive to narrow down your decision.

Check Our Current Inventory

View our top choices for safe used cars for teen drivers!
UNDER $20,000
UNDER $15,000
UNDER $10,000
UNDER $5,000
Our last bit of advice when shopping used cars for teen drivers:
Check for safety recalls! As you hunt online, make sure to evaluate the specific makes and models you're looking into. This is incredibly important to do before you purchase a vehicle for your teen driver.
When shopping used cars for teen drivers, this has been a great place to start! If you are a parent in the Pasadena, MD area looking for a great used vehicle for your teen driver, look no further! Check out our extensive inventory at Pasadena Pre-Owned, where we're confident you will find a safe first car for your teen driver! If you find something you love, we'd love to get you and your teen in for a test drive today!