Tips for First Time Used Car Buyers
Posted Monday, Sep 18, 2017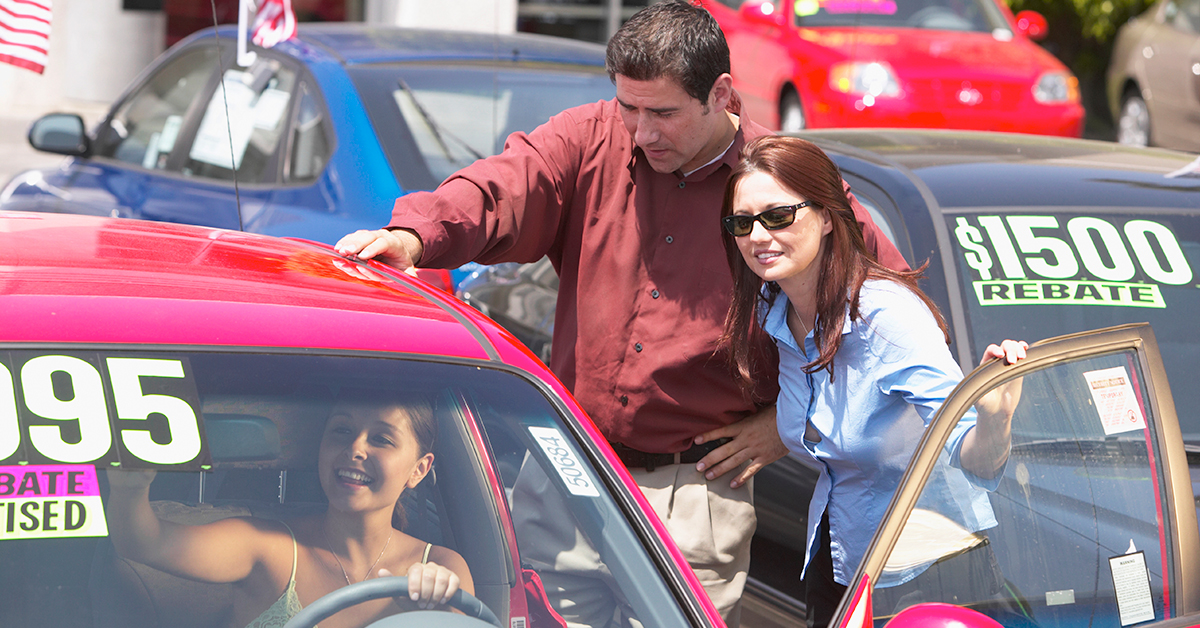 Buying a car for the first time can be exciting, overwhelming, fun and nerve-racking all at the same time! If you're entering the car buying market for the first time, and you've landed on our blog, chances are you've already weighed your options and decided a used vehicle will be best! But now that you've decided a used vehicle is right for you, now what? There are thousands of makes and models to choose from in the used car market – and choosing the right vehicle is only the first step in the process! So we've come up with a short list of tips for first time used car buyers!
Decide what car you want
Before we get into the nit and grit of numbers of loans and insurance at the dealership – you have to make a decision on what type of vehicle best suits your lifestyle needs. Do you have a long commute every day to work? If so, maybe a vehicle with great fuel economy is what's in your car buying future. Do you typically like to take your vehicle on vacation? Maybe consider an SUV or truck that can give you the comfort and space that you need
We also always recommend first-time car buyers to plan ahead when choosing a vehicle. How long do you plan on owning this specific car? For instance, if you are in the market for a new car now, but intend to start a family next year, narrow your choices down based on that. Choosing a car with the right amount of seating and safety features for a growing family is what you should be looking at now.
You should never have to settle on the type of car you are going to spend the next few years in. However, sometimes in the used car market, you have to compromise on certain features. We always recommend a first time used car buyer to have an open mind when it comes to interior/exterior features and accessories.

Calculate Your Budget
Now that you have a car in mind, it's time to crunch some numbers! Consider how much you can afford in your monthly budget for car payments, auto insurance, maintenance, gas, and annual registration. There is a simple 10%-20% rule many of our customers consider. Calculate 10% (on the less expensive side) to 20% (a little more pricey) of your monthly income, and see if the number you come up with would be a realistic budget for your new car.
If you are planning to finance your car, also consider how much money you will put in your initial down payment. Simply said, the more money you put down at the time of purchase, the smaller your monthly payments will be.
Estimate Your Auto Insurance
The year, make, and model of your desired car will all have an impact on how much you are going to pay for auto insurance. If you currently have auto insurance on another vehicle, call your provider and give them details on the car you're looking to purchase. You may be surprised how certain makes, models, and even classes can end up costing you more.
Test Drive
The only way to know if the vehicle you've been looking at online is the perfect one for you is to actually get behind the wheel and take it for a spin. As we stated before, it is important to keep an open mind when choosing a used car based off of features and accessories. If you have a car in mind at Pasadena Pre-Owned – give us a call at (410) 360-0400 to schedule your test drive! We'll get you on the road in the car you've been dreaming of, but also in a few others that fit your desired needs and budget!
Our Final Thoughts
We don't think you should ever have to settle on your first car purchase – and that's part of why shopping for a used car can be so fun! There are so many options to choose from and explore. Our final recommendations for you as a first time used car buy are:
Be realistic with your monthly budget
Be firm on what type of car is best suited for your lifestyle
Be flexible with vehicle accessory options
If you've found the car of your dreams on our lot, we want to help you become a first time used car buyer! You can even apply for financing online before you come into the dealership!
Check out our other great blog posts: