Happy Holidays from Pasadena Pre-Owned
Posted Monday, Dec 25, 2017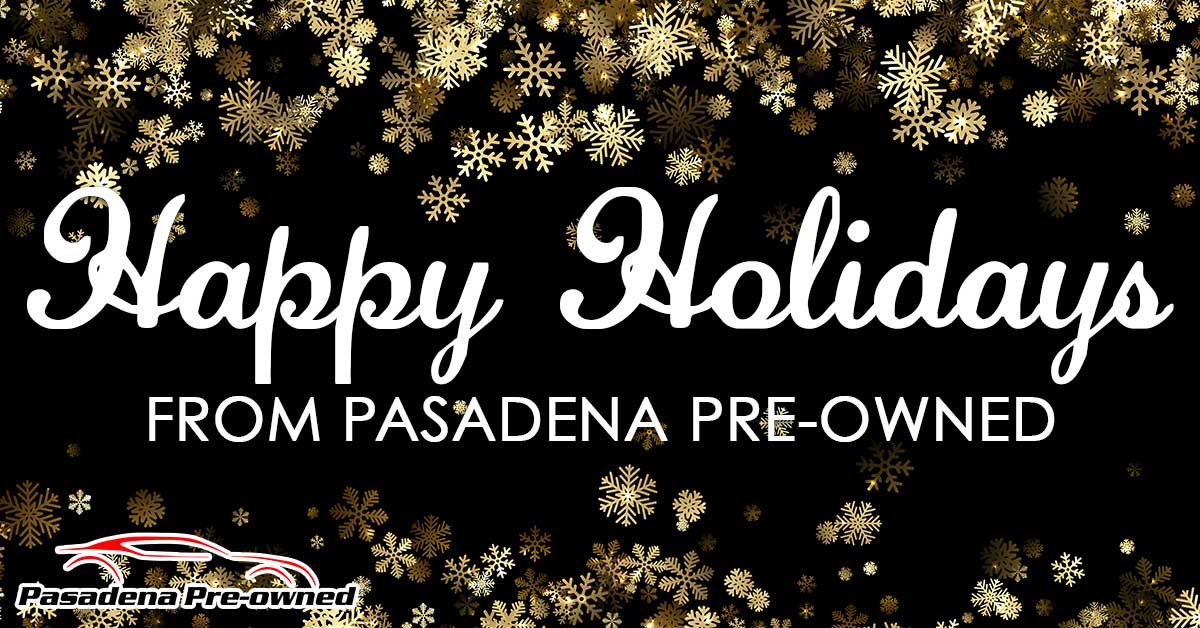 We cannot believe it is already Christmas! We have a lot to be thankful for this year at Pasadena Pre-Owned! From our amazing clients, our incredible staff, family and the Pasadena community – we could not be more grateful for all of the love and support!
We know a lot of you have off work this week and will be venturing to see family, friends, and loved ones (perhaps in the car you purchased from us!) – so we thought we would share 5 tips for traveling this holiday! A "Survival Guide to Christmas Travel," if you will!
Tips for Traveling This Holiday
1: Get all of your car maintenance done before you embark on your travels.
And be sure to check that your mechanic's holiday hours! You'll want to check your tire pressure and tread, wiper blades, and battery.
If you've recently had an oil change, you should be golden! But doing a one over on your tires and wiper blades is a must before holiday travel!
2: Make a holiday emergency road kit!
The basic emergency road kit for this time of year should include a bag of sand, shovel, gloves, hats, blankets, flashlights, batteries, drinking water, basic hand tools, and a charger for your phone.
Considering it is the busiest holiday week – we would also recommend having a few festive items in your car! You can't go wrong with a few extra gift bags and a few gift cards for last minute gifts!
3: Map out your route before you leave!
At this day in age, we're pretty reliant on our phones and cars for GPS… but we recommend two things to make sure you stay on route this holiday.
First, have a physical map of your travels with you in your car. If your phone or navigation dies for whatever reason, you'll have a backup!
Second, check online for weather and traffic reports. Us Marylanders know that the weather can change at the drop of a hat! Being prepared for snow, ice, and heavy traffic will make your holiday travels that much smoother.
4: Secure your valuables.
This is one of the most important tips for traveling this holiday with gifts! If your family and friends are lucky, which we're sure they are, you've got some pretty amazing gifts for them! So make sure your precious cargo remains safe in your vehicle… if you stop at a Starbucks on your way – make sure your wrapped presents are in the trunk or in a covered storage area in your car.
5: Take a break every two hours or so.
Depending on how far you're traveling, this might not be necessary. But stopping for a nice festive cup of hot cocoa will not only warm your heart this season – but it will also give you a chance to rest a bit so you can remain alert while driving.
Merry Christmas to all of you! Thank you so much for being a part of the Pasadena Pre-Owned Family, and for visiting our blog! We hope you enjoy your holiday, and we cannot hope you have a safe and incredibly fun New Year!