Buying a Used Car: Budget Tips
Posted Monday, Nov 13, 2017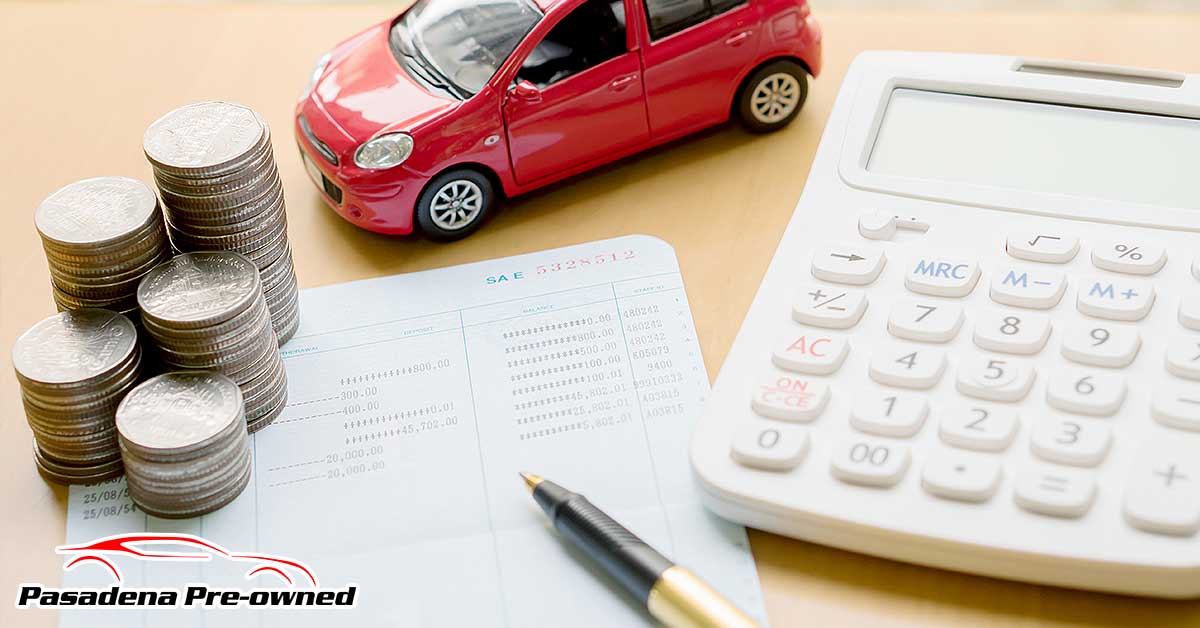 It's come time for you to make your next car purchase, and you've decided to buy used, bravo!! You've stumbled upon our post today because you're now in the process of buying a used car but perhaps unsure of how to stay within your budget… Whether your current car has hit the dust, you're helping your teenager pick their first car, or you simply want to upgrade your ride – we can help!

Buying a used car can be an exciting process because the options are almost endless! But just like any big purchase, you have to establish and stick to a budget. If you don't have a good insight into how much you can actually afford, it becomes easy to bite off more than you can chew. So, we're going to go over a few easy tips to stick to your used car budget – which starts by actually calculating it!
Create Your Budget Before Buying a Used Car
This can be hard for some car buyers. You might quickly find that your dream car, even when it's a used car, is out of your price range. Of course, this is a discouraging feeling – but what's worse… knowing your budget and finding a car that will fit, or trying to fit your budget around a car you will have trouble paying for each month?
Trying to fit your dream car into your budget instead of the other way around is something we see buyers do pretty frequently. So to avoid this cart-before-the-horse mentality, try creating a simple net income versus expenses budget before buying a used car.
For starters, let's imagine your monthly income is $2,000.
Now, take the time to write down ALL of your monthly expenses, which will be deducted from your monthly income. When we say ALL, we mean it – add in everything past the obvious student loan, rent or cellphone bill. Account for everything whether it's a movie on the weekend, a monthly haircut, your pet's food, or a daily Starbucks drink. These little expenses are all a part of your lifestyle – by making them a part of your monthly budget you'll still be able to enjoy them once you've bought a car.
Let's say this number comes out to be $1,000.
Remember that your cost of owning a car is more than just it's monthly payments. Once you've calculated your current monthly expenses, add what you estimate your gas and new car insurance bills to be. Something else to consider adding is your insurance deductible or at least a portion of it.
Now your estimated monthly expenses have reached $1,550.

Subract this from your income to find out your remaining monthly budget.
(Net Income – Monthly Expenses) = $450.
Some car buyers will use this as their budget, but we would recommend that your monthly car payment be lower than this final calculation. If your leftover monthly budget is $450, maybe decide your ideal monthly car payment would be $300… By leaving $150 left over, you're adding wiggle room to make sure you aren't biting off more than you can comfortably chew!
We get that cars are a huge investment, but your total car expense should never become a burden. By creating your budget honestly, you can set yourself up for a great car buying experience!
Search for Used Cars in Your Budget
Now that you've calculated your monthly budget, it's time to find a car that fits that number! If you can't tell by now, we're big fans of writing things down! Take the time to write down a list of what you need versus what you want in your next used car.
Heated seats during the winter are awesome… but do you need them?
A "need" list will be filled with things that will decided your next used car. Things like passenger seating, gas mileage, transmission, drivetrain, and high safety ratings should be on considred here.
A "want" list would include leather seating, satellite radio, or a sunroof. Accessories like these are what you can refer to if you find you have extra money left over in your budget.
We will say though, one big reason people buy used cars so often, is that you can find the car you want with all the bells and whistles for a lower cost than buying it new!
If you're searching for used cars in Maryland, click the link below to view our extensive inventory at Pasadena Pre-Owned!

Don't Budge From Your Budget
Remember when we mentioned early to avoid leaving your entire leftover monthly budget for your car payment? Well, when you sit down to negotiate pricing is when this becomes crucial. You might know in the back of your head that you have extra money you could put toward a car, but it is important to stick to your planned budget!
Make your budget very clear to your salesperson. By giving them a firm number to work with, they'll be able to offer you're a selection of vehicles that fit your needs and your budget.
You put a lot of time and energy into calculating your desired monthly car payment, so stick to it. If you don't, you will potentially cut into the money you want to spend on other activities. Like we said before, your car payments should never be a burden.
Our Final Thoughts
Figure out your used car budget and stick to it

Your monthly car expense should not feel like a burden
There are other numbers to factor in when it comes to the final purchase of your used car, such as your down payment, interest rates, and loan term-length. But simply calculating a desired monthly budget before you start shopping will make you that much more prepared when buying a used car.