7 Holiday Gifts for Car Lovers
Posted Friday, Dec 15, 2017

The holidays are here…
We repeat, THE HOLIDAYS ARE HERE!
If you haven't done your gift shopping yet, it's time to get on it! However, we don't blame you for procrastinating, we still have a few more people to check off our list too! Finding the ideal gift for a friend or loved one can be stressful… but if your list includes someone who loves cars, we've got you covered!
Check out some of our favorite holiday gifts for car lovers: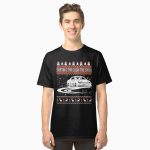 One of our favorite things about the holiday season is all of the funny ugly Christmas sweaters we get to see!
But how hilarious would it be to be able to wear them into warmer weather?
Give the gift of an ugly Christmas t-shirt to your car-loving family member and enjoy the laughs all year long!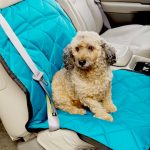 Does the car lover in your life also have a furry four-legged friend?
Does said four-legged friend shed all over the interior of their car?
Give them a Covercraft Pet Pad and they can say adios to fur covered seats and hello to that brand new car feel again! This pad is so great not only does it protect against fur, it also serves as a tough barrier against scratches and muddy paws!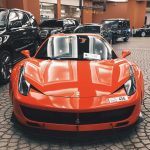 No need to buy your car-loving mate a $300,000 sports car!
Simply rent one for them! There are plenty of luxury rentals in Maryland, but our favorite is Prestige Luxury Rentals.
You can choose from any list of available exotic cars, luxury cars, convertibles, SUVs and sports cars!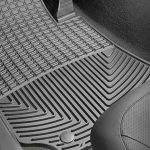 Not quite as shiny as an exotic sports car… But don't you love having high-quality all-weather mats in your car?
Well if you love them so much, don't you think your car-loving best friend will too?
Its almost as if they can withstand anything! They're easy to clean, great for all seasons, and can make any car feel brand new!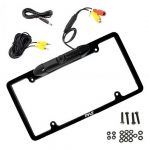 Yes, you read that correctly. You can give the gift of an extra set of eyes!!
Older models aren't equipped with the rearview cameras that often come standard on new cars today.
This low price universal full frame license plate mount rearview camera is the perfect gift for any car lover.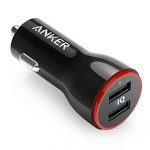 Looking for the perfect stocking stuffer for your car obsessed son?
This Dual USB Car Charger will fit in any car's cigarette lighter!
Added bonus – they can't ever use "my phone died" as an excuse when they come home late!
7: A Used Car
You didn't think we'd forget the best gift of all, did you? A used car makes for the best gift at any age! There are a ton of fun features like AWD, navigation, heated seats, rearview cameras, etc that can cost you an arm and a leg to buy new! But if you consider buying a used car, you can find the car of your dreams at a much friendly price point.
Give the gift of a used car this holiday season to yourself or a loved one! Click below to shop our extensive inventory just in time for the holidays!