5 Ways to Increase Your Car's Resale Value
Posted Monday, Oct 23, 2017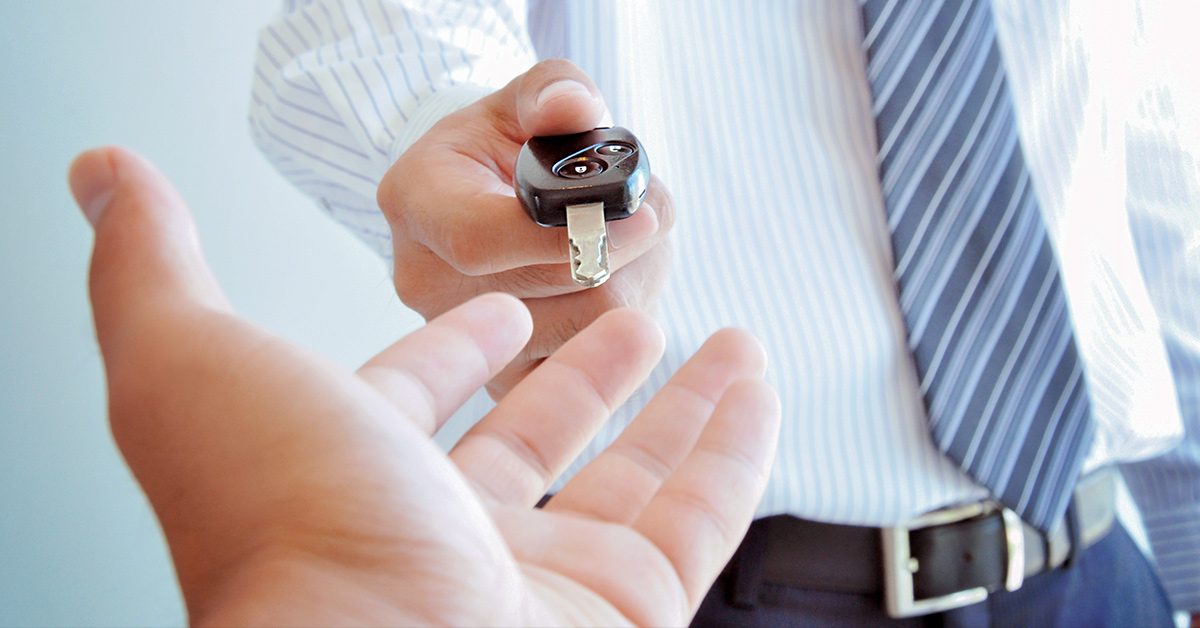 If you're looking to reduce the amount you need to finance your next car purchase, trading in your current vehicle is an obvious way to do so. Many Americans choose to trade-in because it's easy to apply the credit to your down payment, reducing the amount you need to finance. But even if you've checked the Kelley Blue Book value of your car, it doesn't necessarily mean that's what money you'll get for trading in your car. There are a lot of factors that can play into the actual trade-in value of your car. So, if you're looking to get the most out of your trade, here are 5 great ways to increase your car's resale value.
1: Invest In New Set of Tires
Having a new set of wheels on your vehicle can make it much more appealing to used car buyers and increase your car's resale value.
So when it comes time to trade-in your car, take a look at your tire tread and tire pressure. Ask yourself, when was the last time I replaced my tires? If it has been a while since they were replaced (if you have replaced them at all), your tire tread is low, or your pressure isn't up to code – then it is definitely time to invest in a new set of tires.
2: Keep Up with Your Factory-Scheduled Maintenance!
Keeping your vehicle well maintained and addressing the small stuff is a clear way to increase your car's resale value.
This should be a no-brainer, but keeping up with factory-scheduled maintenance is often times something we put off or ignore. Keeping good and basic care of your car is a must for increasing your its resale value. We're talking about the little things here, not major repairs.
Minor issues like a crack in your windshield or a broken trim piece you from the driving quality of your car. But if enough of these little issues accumulate and go unaddressed, they can negatively impact your trade-in value. If you follow your factory-scheduled maintenance, you can easily tell your mechanic or service provider about these issues to have them fixed.
Before you trade-in, we also recommend tidying up your car as much as you can. Do an inspection: do you notice small dents, scratches, or stains on the interior or exterior of your vehicle? First impressions count! You can increase your car's appeal simply by having your car detailed before you trade-in.
3: Improve Your Driving Habits
Driving safely is probably one of the most preventative measures you can take to keep your vehicle in good shape and increase your car's resale value!
The best way to keep your car in good condition is to treat it well by being a safe and smart driver. While we understand accidents do happen (after all, they are called accidents), reckless driving can increase your chances of collision and damage drastically. So remember, that your accident record is something you disclose when trading in your car.
Poor driving habits can also result in maintenance issues and hinder the life of your vehicle. "Driving your car into the ground" is an actual thing! It can cause fluid leaks, engine parts to fail, and oil to burn faster. We can tell when a vehicle has been treated poorly, and a used car buyer can too.
4: Keep All of Your Paperwork
Simply holding onto important paperwork is an easy way to increase your car's resale value!
Paperwork includes:
Oil change records
Receipts for parts
Full-service records
Original Owner's Manual
We recommend keeping ALL paperwork related to your car during ownership. And when we say all, we mean it! You might be asking, why is this so important?
First off, being able to show your repair history proves just how well you take care of your car. Proving that you had regular maintenance, preventative care as well as repairs when necessary can add value to your car.
Second, having ALL service records can head their questions if the buyer has any doubts at all regarding past work and repairs.
Lastly, if in the future your car becomes a classic, having the original owner's manual will add to its value and collectability.We recommend keeping all important documents together in an organized binder and keeping this binder in a safe place outside of your car.
5: Do Your Research
Even though we mentioned before that you can't one hundred percent rely on the Kelley Blue Book estimate, we do recommend using their online tool to get a general knowledge of what your car is worth. It's important to be honest and realistic when it comes to the resale value of your trade. If you followed our tips 1-4 to increase your car's resale value, you shouldn't have any problem getting your asking price.
Something else you should consider is the vehicle you are looking to trade-in for. If you have time to shop around and find compare trade-in offers, that's fantastic! But sometimes you have to make a quick decision in order to take advantage of a great deal or snag a vehicle that may be sold fast.
Check out our extensive used car inventory in Pasadena, MD:

Increase Your Car's Resale Value in Pasadena, MD
Did you know that you can trade-in your vehicle at Pasadena PreOwned? We proudly serve Pasadena, Glen Burnie, Severna Park, Annapolis, Gambrills, Odenton, Fort Meade, Severn, Anne Arundel County and beyond. If you've found a used vehicle that you love, fill out this online application! Have your VIN number, make, model, year, and mileage prepared, and one of our sales associates will get back to you shortly!