5 Reasons to Buy a 2015 Chevy Silverado 2500 LT
Posted Monday, Sep 25, 2017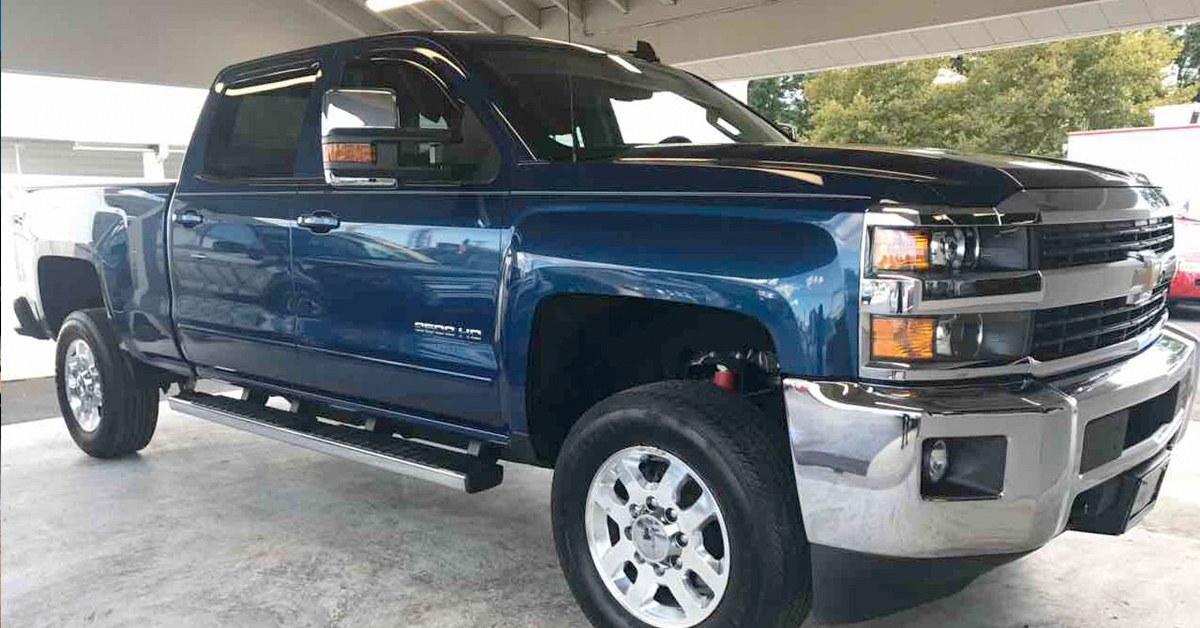 Are you searching for the perfect pickup truck to get you through this winter season? We have a beautiful 2015 Chevrolet Silverado 2500 on our lot that is just waiting for you to take home and roughen up! As one of the most long-lasting full-size pickup trucks on the market, the 2015 Chevy Silverado 2500 offers superior power and an impressive list of features and accessories.
What's Great About the 2015 Chevrolet Silverado 2500 LT:
1. Impressive hauling and towing capabilities
If you haul heavy objects, chances are you've looked at Chevy's impressive truck lineup before. But with an astonishing 13,000lb towing capacity, few models can compare to the 2015 Chevy Silverado 2500's power and handling abilities. The model we have available today has the muscle you'll need on the road tomorrow!
2. Z71 Off-Road Package
For pickup drivers looking for more off-road capabilities, the Z71 Off-Road package featured on our 2015 Chevy Silverado 2500 has the perfect combination of features and capabilities. The Z71 Off-Road package boasts 18-inch polished alloy wheels, hill descent control, skid plates, epically tuned shock absorbers, a different front stabilizer bar and unique styling tweaks for the grill, bumpers and doorsill plates.
3. Top Safety Ratings
The 2015 Chevrolet Silverado 2500 received four stars overall in its NHTSA crash testing. This model scored four stars in frontal barrier crash, and five stars on the side crash test! Along with these great ratings, the Silverado we have available comes with OnStar. OnStar provides the best security and safety features including automatic crash notification, on-demand roadside assistance, remote door unlocking, stolen vehicle assistance, and turn-by-turn navigation!
4. High Level of Interior Comfort
In 2015, Chevrolet completely updated the interior styling and design of the Silverado. Compared to previous models, the 2015 Silverado's cabin is beautifully arranged with an array of convenience features. The seats up front are thickly padded and of ample size – meaning a comfortable ride no matter the distance. For those in the back, the updated seats are just as supportive and angled perfectly for a solid amount of legroom. With cup holders and USB ports galore, the 2015 Chevy Silverado 2500 is just as comfortable as it is powerful!
5. Beefed-Up Suspension
In 2014, Chevrolet introduced a new suspension system to improve the stability and driving comfort in the Silverado. So even when towing at its full capacity, the 2015 Chevy Silverado 2500 remains composed and stable. With practically no cabin shock down bumpy roads, this model's suspension has one of the quietest rides out of any domestic pickup truck.
What we love most about the 2015 Chevrolet Silverado 2500 LT
The Silverado we have in stock comes loaded with all the bells and whistles! The Silverado we currently have at Pasadena Pre-Owned boasts the following accessory features only found on LT models: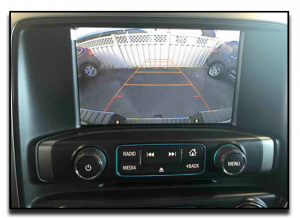 Keyless Entry & Keyless Start
Power Windows & Power Door Locks
Privacy Glass
Fog Lights
Z71 Suspension
Backup Camera & Navigation System
Dual Power Seats
Premium Alloy Wheels
Bluetooth Phone & Audio

This vehicle has only had one owner and is in beautiful condition with just over 31,000 miles – it's as close to brand new as you can find! The Chevy Silverado has always been one of our favorites because of its longevity and reliability. So, if towing heavy loads and driving in style and comfort is what you're looking for, this truck is one to consider!
This 2015 Chevrolet Silverado 2500 will be perfect for the upcoming Maryland winter season! Click here to view more vehicle specific details, or call Pasadena Pre-Owned today at (410) 360-0400 to schedule a test drive!