5 Fall Car Care Tips in Pasadena, MD
Posted Monday, Oct 09, 2017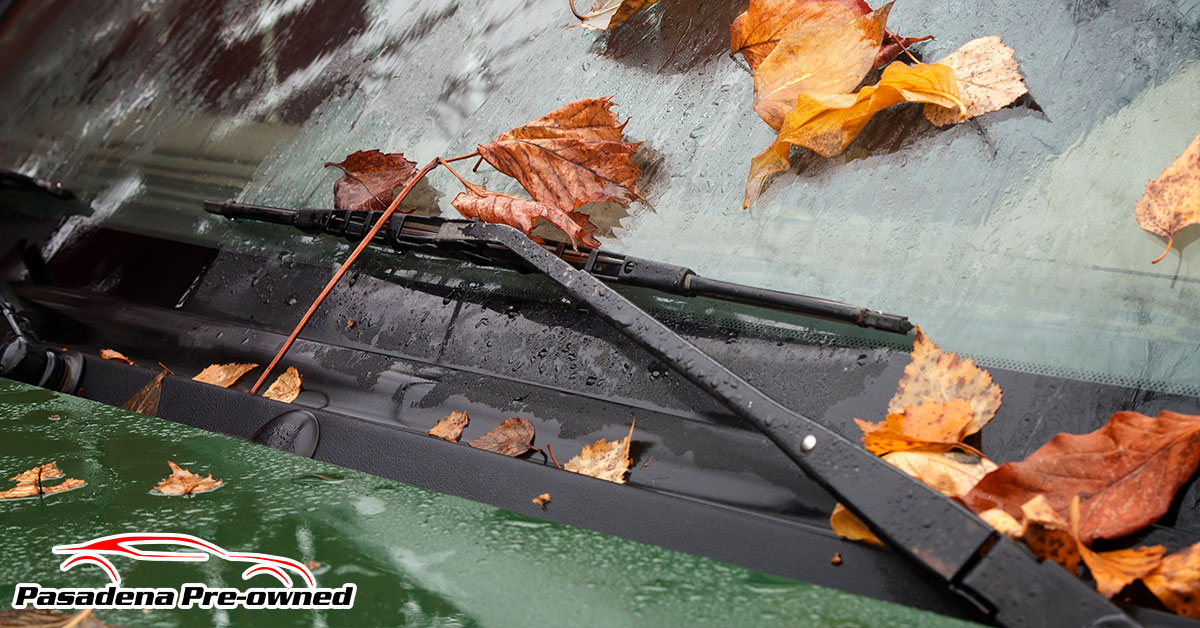 Halloween is just around the corner, and Fall is in full swing in Pasadena! The kids are back in school, the weather is getting cooler, and the days are getting shorter. In preparation for fall, don't forget to give some love to your car! These quick tips will help guide you through fall car care in Pasadena, MD. We want you to feel confident and prepared in your car as the colder weather approaches!

1: Check your battery
You can't start your car without a working battery! The last thing you want to have to deal with is a car that won't start on a frigid fall morning. Not only can this make you late for work, but it can also cost you a pretty penny to have it replaced. Have your battery tested now to make sure it has a good charge. If your mechanic finds that it has a low charge, fix it now rather than later!
2: Check Your Tires
Summer weather and road trips can put your tires through the wringer. It is important to check a few things about your tires to make sure they are in good condition for fall:
First, look at your tire tread. Good tread will allow your tires to grip the ground in wet or snowy weather. If your tire tread is worn, your tires cannot grip the ground properly, making your vehicle more accident prone.
Second, check your tire pressure. Not a lot of people are aware of this, but the air pressure in a tire decreases 1-2 pounds for every 10 degrees of temperature change! Properly inflated tires will allow you the best possible fuel economy for your vehicle, as well as a safer drive.
3: Check Your Wiper Blades
Wiper blade maintenance is often overlooked! Many of us forget to check them until we are stuck in a storm! Once it starts snowing, it will be incredibly important to have well-working wiper blades. Look out for any cracks or missing pieces of rubber. Replacing wiper blades is a quick and easy fix – and one you won't regret making this season!
4: Check Your Lights
When we say check your lights, we mean check them ALL! Test your headlights, hi-beams, tail lights, blinkers and brake lights to ensure they are all working properly. The sun rises later and sets earlier during Fall in Pasadena, MD. Combine more hours of darkness with the increase in snowy weather, and your lights become one of the most important safety features on your car! Just like wiper blades, replacing your car's lights are an easy fix.
4: Check Your Heater & Defroster
Our last tip for fall car care in Pasadena, MD is an important one to make sure you and your passengers are comfortable this cold season! Driving with a heater that isn't working is not fun, nor is it safe. Defrosting your vehicle and defogging your windows before you begin driving is incredibly important for your safety and for those you're sharing the road with. Clouded windows and windshields decrease your visibility and increase your chances for an accident. Check your front and rear defrosters to ensure they are working properly, and have them repaired if necessary.
Fall car care is essential for keeping your car running smoothly this season. But there is also no better time to buy a used car in Pasadena, MD to prepare you for the upcoming colder months! Check out our inventory of used Four-wheel-drive vehicles available at Pasadena Pre-Owned to keep you safe on the road this snowy season!